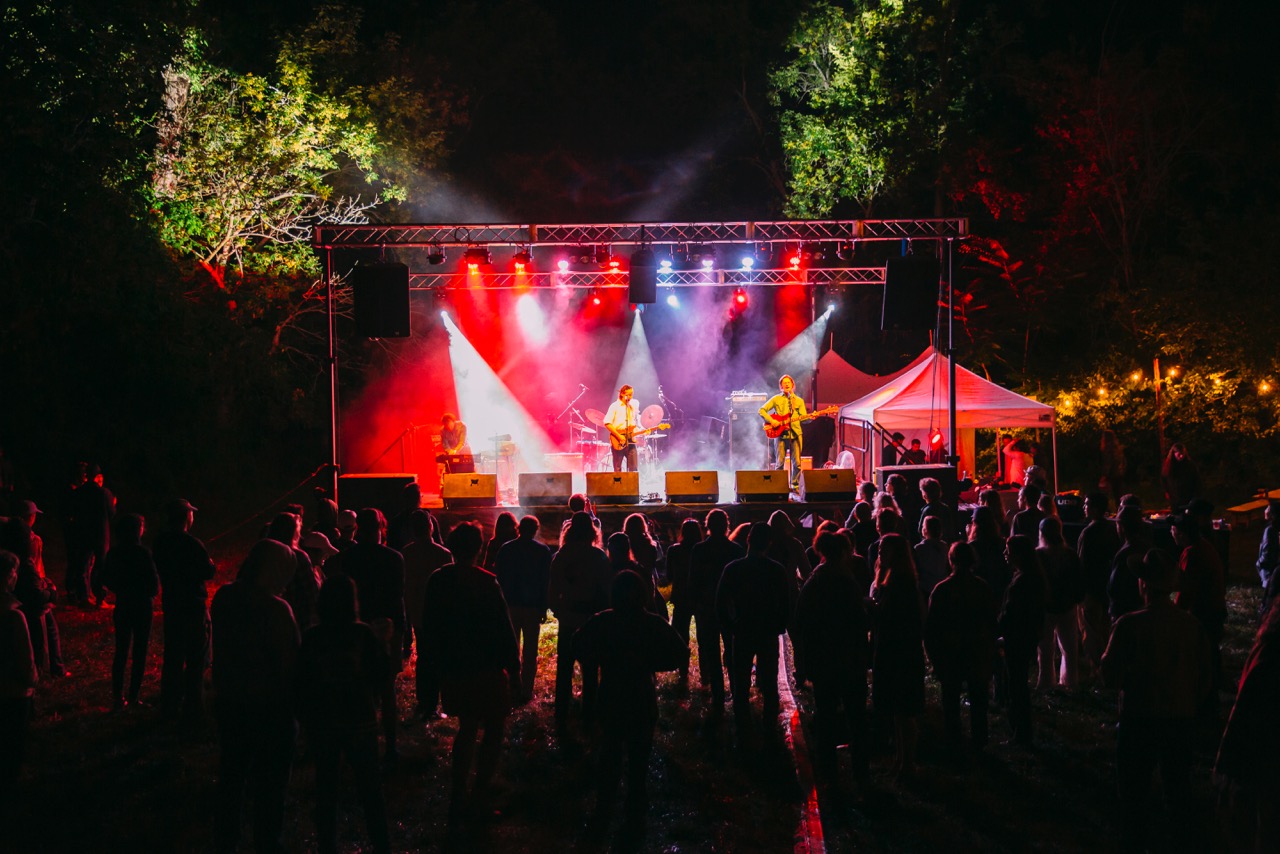 Huichica Hudson Valley takes place at Chaseholm Farm, located at 115 Chase Road in Pine Plains, NY. We recommend carpooling or taking the train. We offer shuttle pick ups from Wassaic station each day.
Schedule coming soon.
There is parking on site. BUT keep in mind it is a rural ranch on very small rural roads, so carpooling is extremely encouraged.
Parking is free for any cars that have 3 or more people, otherwise it's $10 per car.

If you're up for camping…
Pop up a tent or bring your RV to camp in one of Chaseholm Farm's (paddy-free) pastures, complete with restrooms. Please note, showers are not available. Food and drinks are welcome in the campground, but cannot be brought into the festival as tasty eats and libations will be for sale. Campfires are not permitted in the campgrounds, but feel free to bring a camping stove for cooking. Pack in/pack out, you are camping where cows graze, so please be respectful of the land
$20 for single day
$30 for two days
Camping passes on sale soon

Huichica Hudson Valley has partnered with Shelter Co. who provides high end luxury tented accommodations to bring comfort and proximity to the great outdoors. With each Shelter Co. glamping pass purchase, your glamping group will get access to an exclusive VIP lounge within the festival.
Two-Day Shelter Co. Festival Glamping Pass - $550 The festival glamping pass includes a 13' diameter, 8.5' tall, 113 sq ft tent with area rugs, side tables, floor beds and sleeping bags for up to 4 people. Shelter Co.
Two-Day Shelter Co. Upgraded Festival Glamping Pass - $675 The ultimate glamping pass includes a 16' diameter, 9' tall, 200 sq ft tent fully furnished tent with area rugs, side tables, lounge furniture, battery operated lanterns, and a fully dressed bed with a down comforter, Egyptian cotton sheets, and Pendleton wool blanket and sleeps 1-2 people.
Passes available on Eventbrite.

If you'd rather not camp…
Stay with our friends at the Inn at Pine Plains, just down the road from Chaseholm Farm. Mention you are attending Huichica for a special offer.
What to bring (and not to bring) +
BRING:
• Hats
• Sunscreen
• Layers (it gets chilly at night)
• Blankets for sitting
• Water bottles for refilling
• Children (optional)
• Strollers and small wagons
DO NOT BRING:
• Coolers
• Chairs
• Pets
• Bicycles, tricycles and skateboards
Free drinking water is available, just bring your bottles and refill whenever needed.